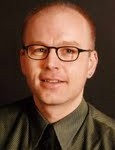 Sheldon Alberts is the Washington Correspondent for Postmedia News of Canada.
You can contact Sheldon Alberts via email at [email protected]
What do you actually do in your job? I have the privilege to write about American politics, current events and bilateral relations between Canada and the United States. A never-ending process of discovery about an always-fascinating country.
What is the hardest thing about your job? Explaining to American lawmakers why they should talk to me.
What do you most enjoy about it? I pinch myself about the history I get to witness. The 2008 election campaign still feels like a dream.
Where were you born and raised? I grew up in the sunshine and open spaces of a family farm outside the small town of Melville, Saskatchewan.
What did you study? I have a bachelor's degree in journalism and communications from the University of Regina.
What was your first job and what path led you to your work today? I learned the value of hard work from my mom and dad. My first journalism job was at the Calgary Herald. Started just in time for the 1988 Winter Olympics. So that was a tough gig. Cut my teeth covering politics at the Alberta legislature just as Ralph Klein was starting out as premier. That convinced me politics wasn't just important, but could be a hell of lot of fun, too.
What is the best advice you received in the course of your career? "Always carry a tape recorder." I remember being at an airport once with Robert Fife (now at CTV, but then my boss at the National Post) and we ran into Frank McKenna, a little while before he became Canada's ambassador to Washington. Fife pulled a little mini-cassette recorder from his coat jacket the way you'd expect Wyatt Earp to draw his six-gun, and started peppering McKenna with questions. You never know where you'll find news. Also, "You have a license to ask."
Looking back, what are you most proud of? Snagging an interview with President George W. Bush after years of pestering the White House. My coverage of Hurricane Katrina and the Haiti earthquake – the most challenging, exhausting and rewarding assignments I've had since taking up this posting.
When and how do you start your day? My nine-year-old son is my alarm clock. The day starts with a cup of coffee, the Washington Post, the New York Times, and a laptop open to a half dozen news sites. It makes for a crowded breakfast table.
Blogs or websites you find interesting or useful: canada.com, nationalpost.com. Politico.com. MSNBC's First Read. Drudge. Increasingly, Twitter. Very first thing in the morning, though, it's Google News – just to make sure something bad hasn't happened while I was sleeping.
Where are you most likely to be found when you're not working? Doing homework with my sons, playing street hockey with my sons, shuttling my sons to swimming or gymnastics lessons. Trying to squeeze in long runs and laundry in between.
If you had an alternative career, what would it be? Anything where I could be outside all the time and not have to lift or hammer anything.
Favorite sports team? Saskatchewan Roughriders, hands down. If you've ever lived there, you'll know why. Montreal Canadiens, circa 1976-77. Lafleur, Dryden, Savard, Gainey, Lapointe, Cournoyer, Lemaire, Shutt, Robinson, Pete Mahovlich, Bunny Larocque. There'll never be another Habs team like it.
Who is your hero or heroine? In the public realm, Michael J. Fox. Circa 1987, I thought it was way cool that a short kid from Canada could be a such a big deal in the States. Now, I am so impressed with the courage and grace he has shown in his fight with Parkinson's.
Drink of choice? I have a soft spot for Kentucky bourbon and Haitian rum. But nothing beats an ice cold glass of water on a humid summer day in D.C.
Hobbies? I am a lapsed marathoner in the midst of trying to erase the 'lapsed' part. I listen to a lot of great old blues music on vinyl. One hobby keeps me young. The other reminds me how old I am, but in a good way.
What is one worthwhile book you read in the past year? Can I pick two? I read these in between trips to New Orleans last year for the Gulf oil spill and the fifth anniversary of Katrina. "Nine Lives," by New Yorker writer Dan Baum. Great characters who make you understand why this city has survived the flood. "1 Dead in Attic" by Times-Picayune columnist Chris Rose. More heartbreak packed onto every page than anything else you'll read about the hurricane and its aftermath.
What is one thing you'd like to learn more about? How they get the caramel into the Caramilk bar (It's a Canadian thing). Seriously, though, I can never learn enough about American history – the West, in particular.
What is your favorite place in Canada and your favorite place in the US? In Canada, the Saskatchewan prairies – big skies, great sunsets, long, glorious summer evenings. In the U.S., so hard to pick. I love Philly and Baltimore – two great, gritty, proud cities. Just about anywhere in the South. Charleston and Savannah are so rich with history. As a blues fan, Clarksdale, Mississippi is like heaven. But New Orleans is the bomb.
What is one thing you'd like to tell Canadians about the U.S., and/or one thing you'd tell Americans about Canada? To Canadians: Please stop obsessing over what Americans think about us. They've got other things to deal with. To Americans (mostly in D.C.): When it snows in Ottawa, the schools stay open and the power stays on. It is possible.
***
Also Get to Know… David Archibald, Susan Casey-Lefkowitz, Connect2Canada, Perrin Beatty, David Biette, John Parisella, Sheldon Alberts, Danielle Droitsch, Lee-Anne Goodman, David Wilkins, Christy Cox, Chris Sands, Birgit Matthiesen,  Scotty Greenwood, Luiza Ch. Savage
***
You can follow me on Twitter under luizachsavage