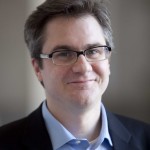 Brian Bow is an Associate Professor of Political Science at Dalhousie University and a Senior Fellow at the Center for North American Studies at American University.  His book, The Politics of Linkage: Power, Interdependence, and Ideas in Canada-US Relations (UBC Press) won the Donner Prize for 2009.  He has been a visiting fellow at the Woodrow Wilson Center, Georgetown University, the Norman Paterson School of International Affairs, and the Australian National University.
You can contact him through the Political Science department at Dalhousie  or by email at brian.bowATdalhousie.ca
What do you actually do in your job?
I teach classes, mentor students, conduct research, present my work at conferences and workshops, and serve on various university committees.
What is the hardest thing about your job?
The hardest thing about being a professor is that it is really several jobs in one, and you have to juggle them all at the same time.
Up until a couple of years ago, most of my research was on US-Canada bilateral relations, but more recently I have been doing more work on US-Mexico relations and North American regional politics.  I'm working on three different books right now, a solo book on the "rise and decline" of the North American integration project, a co-edited volume on policy coordination in North America, and a co-edited volume on transnational crime in Mexico.  That last project stirred an interest in "security sector reform," and the different approaches that developed countries take in trying to encourage military and police reform in developing countries; I'm in the early stages of a new research project in this area.
What do you most enjoy about it?
See the part about "several jobs in one," above.  I especially enjoy engaging with students in the classroom, particularly in seminar classes, and focusing on the connection between abstract academic theories and the much more complicated reality of diplomacy and politics.
Where were you born and raised?
North Vancouver, BC.  (Easiest way to explain where that is to use the standard postcard photo of Vancouver: in those mountains in the background, it's on the right side, about halfway up the mountain.)
What did you study?
I started off as a business admin student, but soured on it quickly, bailed out, and then came back.  I did my BA in International Relations at UBC, a Masters in Political Science at York University, and a PhD in Government at Cornell.
What was your first job and what path led you to your work today?
I've never really had a real job except as a university professor.  I flipped burgers and served drinks to pay for school.  After I got things sorted out in school, I was always pretty sure I wanted to be an academic, and that certainty helped me get through the rough patches.  Now that I'm there, though, I am curious about other what it might be like to follow other paths.
What is the best advice you received in the course of your career?
This is a tough one.  I guess it would be something my dissertation supervisor told me, near the end of the process: find something outside of work that you enjoy, and that helps you let go of work worries and stress, so you don't get burned out.  I think I recognize that now as good advice, though I haven't always followed it in practice.
Looking back, what are you most proud of?
My two daughters, definitely.  They've moved all over the place, and gone through some stressful times, but they are turning out to be not just good kids but wonderful young ladies, and I love spending time with them.
When and how do you start your day?
For the last twelve years, I've been waking up whenever my kids wake up, which would have been pretty much any time between 5:00 and 6:30am.  Sometimes I would go for a run, but more often just make coffee, read the news, and check email.  Gradually the kids started waking up later, to the point where I started to need an alarm clock to get them up in time to go to school.  So just when that started to sort itself out, and the option opened up for me to wake up when I was ready to wake up, my wife and I caved in to the kids' demand for a puppy, and now I'm right back where I was twelve years ago.  Waking up bleary-eyed and confused, but now doing it walking around the neighborhood with the leash in one hand and a little plastic bag in the other…
Blogs or websites you find interesting or useful:
I'm not much of a blog person.  I split my time between the newspapers and academic journals.
Where are you most likely to be found when you're not working?
At home.  I spend a lot of time at home, and work at home as much as I can.
If you had an alternative career, what would it be?
Novelist?  Graphic designer?  Architect?
Favorite sports team?
Vancouver Canucks, I suppose, though my interest in sports seems to be evaporating as I get older.
Who is your hero or heroine?
There are lots of people I admire, but I don't think I have a hero/heroine that I think of as such.  What I admire most is accomplishing big and important things, but still being a decent human being, which—as far as I can tell—is pretty rare.
Drink of choice?
This stumped me; I'm not a teetotaler, but I'm also not a "drink of choice" kind of guy.  I never drink unless it goes with a conversation, and then the conversation is more important than the drink.
Hobbies?
Running, though I do it less often than I'd like, and far less often than I should.  Hiking and canoeing, when I can find time.
What is one worthwhile book you read in the past year?
The last good book I read was Charles Mann's 1491, which my wife gave me as a birthday present.
What is one thing you'd like to learn more about?
The history and politics of Latin America, especially Mexico.
What is your favorite place in Canada and your favorite place in the US?
My favorite place in Canada is definitely Vancouver, and especially the mountains north of the city.  But a lot of that is nostalgia, because I haven't been able to get back there many times over the last twenty years, and the city has changed a lot.  I really like the Washington DC area, but I guess my favorite place in the US would have to be Ithaca, New York, where I did my PhD work.  It's a small town, far from everything, but it's beautiful in its own way, and a friendly, easygoing place to live.
What is one thing you'd like to tell Canadians about the U.S., and/or one thing you'd tell Americans about Canada?
When you think about what Canada is, and where it is, it is bizarre that Canadians are not the world's leading experts on what makes the United States tick.  They think they are, but they are wrong.  (Watching a lot of US television does count for something, but it's not the same thing as understanding how the American system works…)  There should be world-class US Studies programs at every major university in Canada, but there are only a few, and those often have fewer resources than academic programs for studying other parts of the world that are—to be blunt—far less important to Canada.
When you think about what the United States is, and how it fits in the world, it is not at all surprising that Americans know next-to-nothing about Canada. That in itself doesn't worry me much.  What does worry me is the way that some American pundits and lobbyists have used warped stereotypes of Canada to make arguments about US policy problems like health care, gun control, or environmental regulation.  It seems Americans are talking more about Canada these days, but usually they are really talking about a two-dimensional cliché that doesn't exist, rather than the much more complicated, interesting reality.
***
Also Get to Know…Peter Morton,  Julie Jacobson, David Jacobson, David Archibald, Susan Casey-Lefkowitz, Connect2Canada, Perrin Beatty,David Biette, John Parisella, Sheldon Alberts, Danielle Droitsch, Lee-Anne Goodman, David Wilkins, Christy Cox,Chris Sands, Birgit Matthiesen,  Scotty Greenwood, Luiza Ch. Savage